SERVPRO of North Sacramento specializes in water damage remediation
6/15/2020 (Permalink)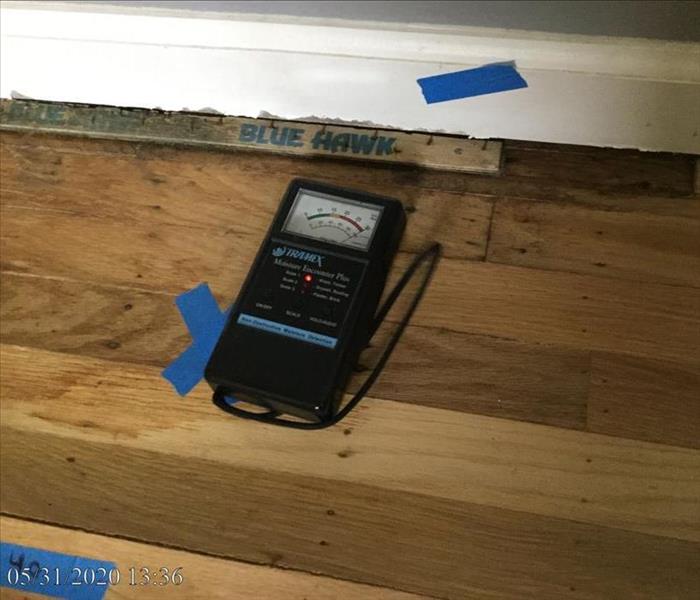 SERVPRO of North Sacramento provides 24 hour fire and water damage restoration service in Sacramento.
Water damage can be costly. It can ruin personal property you cherish such as family photos or your grandmother's antique hutch. These items can be worth millions or be worth nothing to someone else. Not only can water damage ruin your precious personal possessions but it can also seriously damage the home in which they are stored. If you act quickly, you can minimize the damage and possibly save some of your possessions. Some of your success depends on how long the water has been around. It is possible that some pieces of furniture can be saved and restored, and sometimes, even carpet can be cleaned. Unfortunately, electronics hit by water are, generally, not salvageable. Any kind of water, liquid or moisture damage will void the warranty on that electronic, if a warranty exists.
Do not ignore flood water in places, like your basement, even if there is only one inch of water or you notice dampness. Even slightly wet areas can become a perfect breeding ground for mold. Mold is the result of unwanted moisture which forms colonies that will often appear as fluffy and hairy patches and spots. Mold growth can ruin walls, carpet, flooring, furniture and cause poor indoor air quality. Poor indoor air quality can cause respiratory problems such as asthma and lead to severe illness. Preventing mold growth is key to keeping your home's air clean and healthy. Call your insurance company immediately before you do anything, and file a claim, if necessary. Then call SERVPRO of North Sacramento: (916)587-3438 and we will dispatch our trained professionals to your property asap to mitigate the water damage to your personal property and home. Here are a few tips to deal with a flooded room:
Disconnect the power, unplug any electronics, and remove electronics, furniture and movable items immediately.
Get rid of the water. If you have no electrical power to the room, use towels, old blankets or mops to remove the water.
Dispose of damaged items responsibly: Go to your city or town's waste management website to find out where to recycle old paints, stains, adhesives and other toxic liquids, any damaged electronics from cell phones to TVs and computers, furniture, and even drywall. You can also look through Earth911.com to find recycling centers in your neighborhood.
After any water damage situation, your primary focus should be safety then immediate action is crucial. Call SERVPRO of North Sacramento professionals and we will respond immediately and return your property to its preloss condition..."Like it never even happened."(916)587-3438