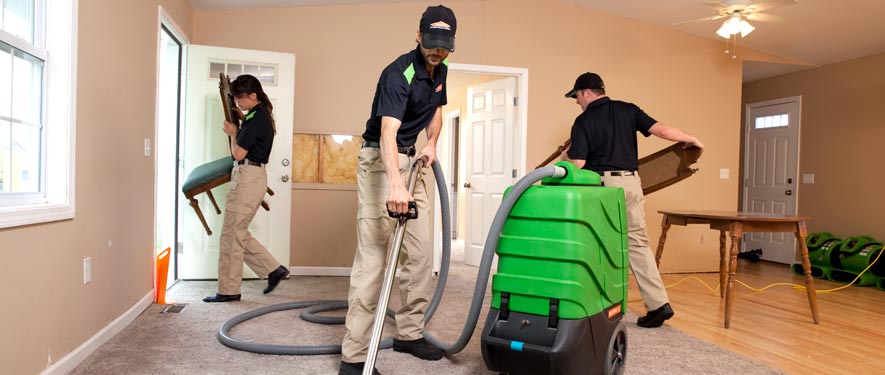 Residential Cleaning Services
Just like other Northern California cities, the Sacramento area is home to busy families and individuals who need efficient, professional residential cleaning services. SERVPRO of North Sacramento offers a range of home, furnishing, and personal possession cleaning services to our neighbors.
The residents of our city deserve premium cleaning services, swiftly refreshing living areas, returning them to optimal function. Our employees master carpet, rug, and hard flooring courses sponsored by the Institute of Inspection, Cleaning, and Restoration Certification (IICRC). Our Upholstery & Fabric Cleaning technicians restore grimy, worn furnishings and window treatments to new life, saving residents of Sactown time and money.
We love our kids and pets, but they can present challenging soiling and odor issues to residents of Sacramento neighborhoods from Old Sacramento, to River Gardens, North and South Natomas, Gardenland, Willow Creek, and more. SERVPRO of North Sacramento has strategies and solutions to address the wear and tear and unpleasant smells that come from living a full life. Leading edge equipment, innovative cleaning products, and the most dedicated technicians in the industry eliminate the dirt, grime, and aromas, restoring a comforting, homey atmosphere in each customer's dwelling.
Need Cleaning Services?
Call Us Today – (916) 587-3438
Residential Cleaning Services include:
The SERVPRO carpet and upholstery cleaning service will not only get out the dirt you see, but will also remove the unwanted dust you don't. A professionally cleaned carpet and furniture may make all the difference in brightening up a room and freshening up your home.
We all have tasks around the house that don't make it to the top of our priority list. Properly maintaining your home's air ducts should not be one of them. Regular duct cleaning can increase your home's heating and cooling efficiency and improve the quality of the air you and your family breathe.
Your basic cleaning service is not going to have the expertise to effectively deodorize your home. Take advantage of SERVPRO's residential cleaning services to remove unwanted odors.
Our experts are ready to assist in the clean up of sewage and other biohazard materials and provide deep cleaning services for your home. Find out more about our franchise professionals.