Preparing Now can Help Reduce Your Need for Water Removal Services in North Natomas
9/9/2021 (Permalink)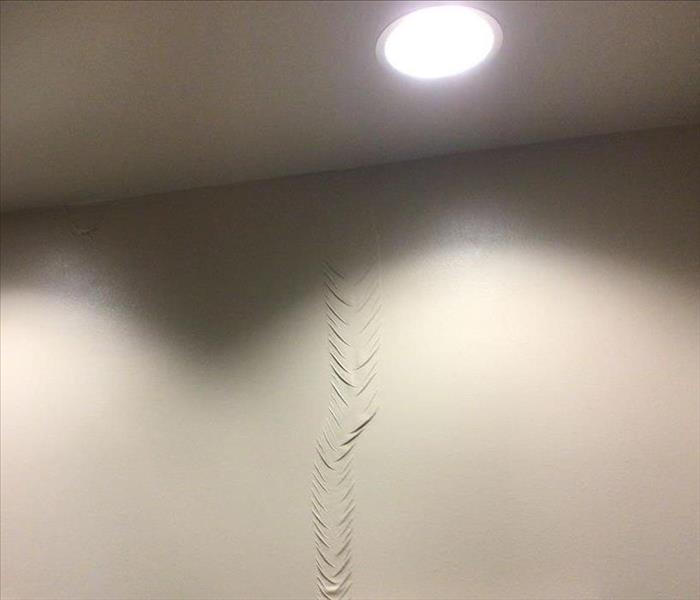 Whether flooding arrives at your home from a broken appliance or overflowed toilet, your best recourse is to contact SERVPRO for remediation services
When areas in and around North Natomas are affected by severe weather, residents need to know how to protect their homes and other structures. After events cause damage to homes, SERVPRO of North Sacramento goes to work making everything "Like it never even happened." We also have crew members that specialize in restoring personal belongings, household furnishings, and other items.

When a home or business in Natomas sustains flood damage, the contents of that home also suffer. We have various techniques that get these items clean and sanitary after filthy floodwaters contaminate them. Using cleansers specially chosen for their ability to strip soiling away without damaging the finishes on your objects, we clean up items with hard, durable surfaces. Special basins allow us to clean softer items, including stuffed toys and decorative pillows. Thoroughly rinsing everything we wash helps ensure that filthy soiling no longer contaminates these items.

We use a special compartment to help these items dry faster. We take readings to show us when these items reach optimal dryness, so we know when to start the deodorization process. During this step, we implement either ozone gas or hydroxyl gas. Hydroxyl is often preferred, especially in situations involving water. Ozone can cause discoloration when materials retain small amounts of moisture. Hydroxyl gas does not create this problem, and other benefits include its safety around occupants, both plant and animal. We can continue to work in the area when our hydroxyl generator deodorizes your belongings. After we complete the process of restoring the smaller-sized contents of your home, we can also deodorize the rest of your home. Even as our other team removes damaged wall materials and flooring, odors can remain. Eliminating the sources of these smells with Hydroxyl generator or thermal fogging can make working inside your home during restoration much more efficient. It can also keep new materials from picking up these odors.

SERVPRO of North Sacramento wants to help homeowners in Natomas and Willow Creek, as well as those around the Sacramento Airport successfully mitigate flood damage. Contact our 24-hour service line by calling (916) 587-3438 whenever your home sustains damage.