The Real Truth Behind Flood Damage Remediation Success in Sacramento
12/8/2019 (Permalink)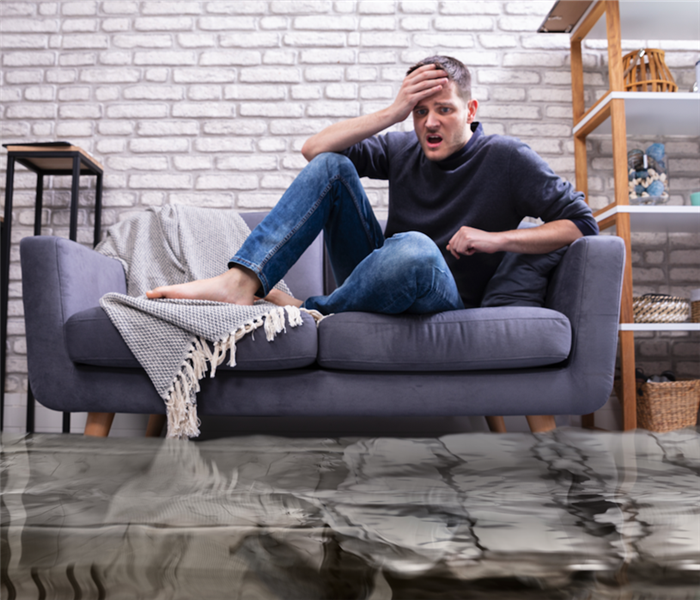 Don't let the stress of flooding and flood damage get to you! Contact our experienced technicians for water removal and remediation services.
Why SERVPRO Uses Extraction Equipment when Mitigating Flood Damaged Homes in Sacramento
After a flood happens, getting houses and businesses restored to safe and stable condition takes time. The amount of time it takes to recover after a disaster prolongs the stress experienced by everyone in the affected area. Extracting any remaining water trapped inside your residence before we begin drying out your property is 1200 times more effective than just removing water vapor from the air.

This considerable boost is why SERVPRO uses powerful extraction equipment to start working on mitigating and restoring homes in Sacramento experiencing flood damage. We want to reduce your costs, make the process as fast as possible, and restore, instead of replace, as much of your property as possible. The extraction of standing water helps us achieve all of these goals.

Our extraction equipment comes in many sizes. This lets us adapt to any structural components that might keep floodwater trapped in areas. We can swiftly and easily remove water from more than just visible, open spaces of your home.

Injecti-Dry units let us pull water out from under wooden flooring, when we use the mats, or from below cabinetry flooring, with only the extraction tube. Instead of needing to remove all of the uppermost part of the floor, we only need to remove one or two boards. When we find trapped water, we only need to drill a tiny hole to feed the tubing through and into the cavity.
We also use units that look like regular vacuum cleaners, except they're designed to remove water. These wands move across the floor easily and pull up water from small spaces like bathrooms and closets. For larger areas, we can use a Rover extraction unit. This type works with the weight of a technician who rides while standing, extracting any water below the machine.

After extracting, we can begin drying out your house and its contents. Some of these items do require we throw them away, as they can pose significant health risks. We provide you with a complete inventory of these items, and this can help with insurance claims and replacing them, as well.

SERVPRO of North Sacramento's goal is always to help you recover as quickly as possible, with as little stress and worry. Call (916) 587-3438 for help in recovering after flood damage that affects your Natomas or Gardenland residence.
Click here for more information about Sacramento.